Dedication: Musical Cast & Crew Dazzle with "All Shook Up"
Big Sky High School's Drama department
Hang on for a minute...we're trying to find some more stories you might like.
6 a.m. that's when their day starts. They get up, get ready, and attend school. Exhausted from the long night before, they live off of caffeine and very little sleep. Who are these people? They are the drama department at Big Sky High School. These kids start rehearsals months before the show and work until the brink of the morning. Let's not forget that though we may only see the actors, there are other people working on this show, there are the Tech crew.
Without the Tech crew, we wouldn't have lights, sound effects, props, the tables or chairs we sit at. Then we have the makeup crew and the costume crew who make sure that the actors look good and that they match the century/animal/character they are playing  when they go out on stage.
These students are dedicated and determined but the real mastermind behind every fantastic show, is Sarah DeGrandpre. She works incredibly hard; even before anyone knows the show's going on.
Our drama department works harder than anyone knows to make sure we get the show we expect. Before the curtain goes up, there are lights, chairs and, sound checks, props and sets being painted and set up, cleaning. These people work for hours every day after school for weeks to make it happen.
What happens when the curtain goes up is the most amazing thing ever. First it's black, then the lights slowly start to rise, you see the show finally coming together after all the hard work they've put in. Jailhouse Rock starts to play and they start to sing and dance. From the stage you can hear wheels rolling and voices singing. In the audience you can hear and see the hustle and bustle of the show, the color and life. Not only can you see the smiles on the actors faces and  hear the laughter, but you can also feel the heat of the room with all the people watching the show.
After the final performance, the cast and crew begin their strikes. They spend hours ripping down the set and putting everything back. When they finish, they have 2 a.m. dinners and laugh with friends. Finally they go home to fall asleep after not having much over the last few weeks. The dedication, strength, determination, and class that the drama department brings to our school is amazing. A big thank you to the drama department for working so hard to put on the fantastic shows.
About the Writer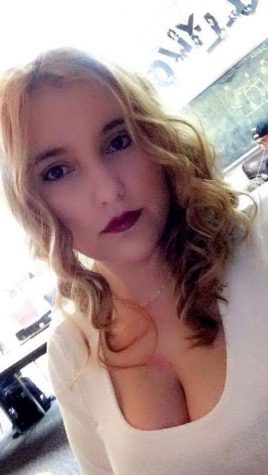 Jayda Newman, Online Editor
I am a Senior at Big Sky High School and plan on attending the University of Montana in the fall of 2018 for my generals and minors in business. Than go...