Youth Group Keeps Having Fun During Quarantine
      Quarantine has been tough for everyone. But I had someone do something amazing for me during the holiday of Easter — I got a basket of treats delivered right to my door.
      But it wasn't the Easter Bunny, and it wasn't a secret admirer. I'm  a member of Youth for Christ, which is a youth group that many Big Sky students are a part of. Our youth leaders brought all the students an Easter basket to show their love for us and tell us how much they miss us.  
      During this time of crisis, youth leaders are still trying to encourage students to have fun and take care of ourselves.
       Our youth group is doing everything possible to keep in touch with students by doing a zoom video call youth group on Tuesdays at 7:11, where you get to chat and still play games with your youth group without actually touching people. There is also a snack club on zoom too at 3:00 pm on Thursdays where you get to talk to others and have fun because students are missing their lunch groups at school. 
      Campus Life is a youth group and it goes by many names. Including Campus Life, City Life, and Youth for Christ (YFC). During normal times, they are at Big Sky High School during Thursdays at lunch in Mr. Marcinkowski's room and also has a youth group on Tuesdays at the City Life Community Center. Big Sky, Hellgate, Sentinel and Frenchtown are all involved.
      Youth for Christ-Campus Life started in 1945. Famous preacher William (Billy) F. Graham, Jr. was the first employee. He was 99 when he died.
      According to Maddie Spencer, an adult YFC leader, YFC cares for people who need help with life problems and aims to support teens through everything. "Youth for Christ (YFC) is an international non-profit faith-based organization. Campus Life is a part of YFC. YFC also has churches that care for youth in detention centers, deaf teens, teen parents, military dependents and inner city teens."
      Junior Olivia Crago enjoys going to youth group because it's like a family, "I get to form relationships with wonderful leaders and make new friends, as well as learn more and grow in my faith."
      The youth group is in many cities, towns, and countries across the world. "YFC is in over 160 cities/towns across the USA, and in over 101 countries worldwide. Within Montana, we have seven ministry sites," says Spencer.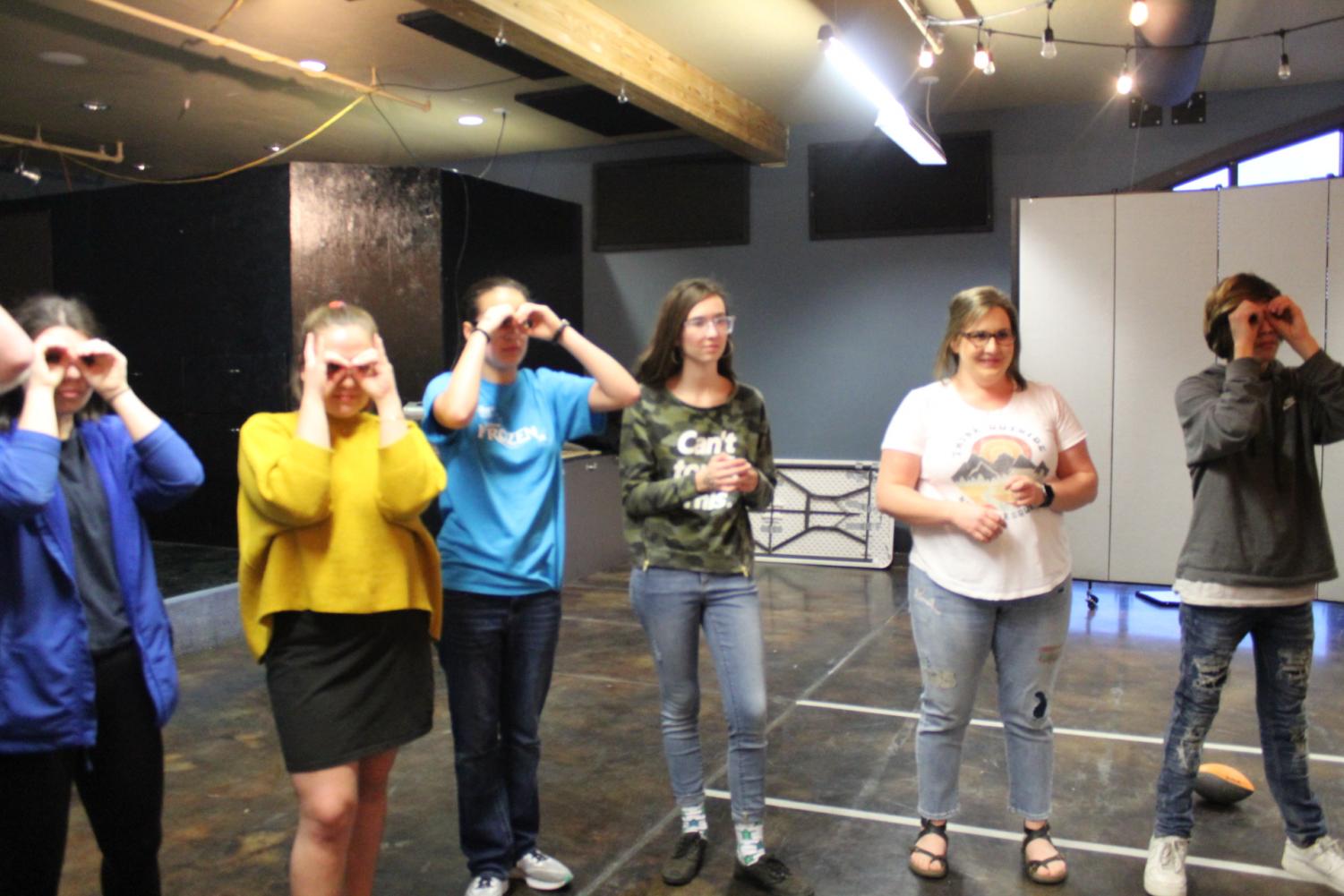 "YFC also allows me to have an outlet to be myself and not feel pressure to act a certain way," says Crago.
      Spencer hopes people join the youth group because of the love and fun they have. "I hope what draws them to Campus Life is the genuine love they experience from the leaders. That, regardless of their faith background,  this community feels different because it's reflecting God's love."
      "I just genuinely love going every week. You can tell how much everyone cares for you," says Crago.
      "We also try to do events and hangouts that are fun and silly. We believe life is a gift," says Spencer.
      According to the YFC website, staff and volunteers meet with students every day who need help finding love. "Every day at thousands of community centers, high schools, middle schools, juvenile institutions, coffee shops, and local hangouts, YFC staff and volunteers meet with young people who need Jesus. Our focus as a movement is on multiplying fruitful and sustainable ministry sites across the nation and around the world."
      For me, it's all about the leaders. They are energetic and fun, and always make up new games for us every week. I know our youth leaders at Youth for Christ love and miss us all and hope to see us all soon, when this craziness is over.