Rising Sun Meets Last Best Place
Japanese Exchange Students Tour Big Sky High, Montana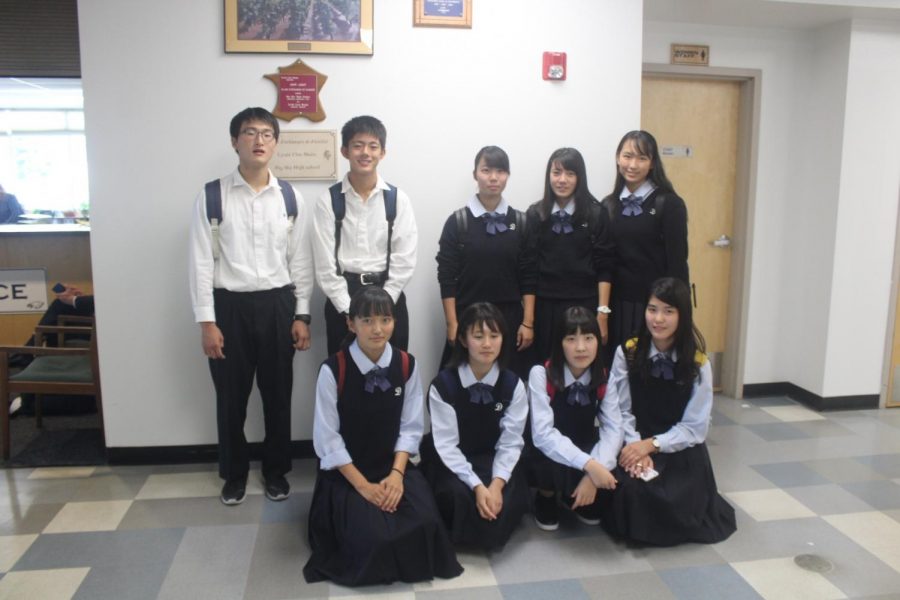 On Monday night, the students from our sister school in Japan, Daini High School, arrived in Missoula. There are nine students in total along with their Vice Principal and an English translator. They will be here until September 15. 
Until then, they'll be shadowing some Big Sky students to experience a taste of American high school. On Thursday, for the last two periods the students will be taking a look at the UM. On Friday they will visit Glacier National Park and on Saturday will explore Missoula with their host families. 
On Sunday morning, they will be leaving to head to Seattle, Washington to explore the city. On Monday morning they will be heading back to Kumamoto. Their trip was cut a little short due to a typhoon last Sunday that postponed their flight.
 Thankfully, in seventh period on Friday in the band room, they will be presenting how their life is at Denai and how a massive earthquake a few years ago affected them and their school. Don't miss out on it Eagles — if you'd like to go, ask your seventh period teacher!
If you're interested in going to Japan and visiting their high school, a meeting next week hosted by Assistant Principal Matt Clausen will be discussing the costs and plan to stay. Stay tuned for more updates!