Senior Profiles: Katie Rolle — Once an Eagle, Always an Eagle
Rolle will take volleyball skills to Embry-Riddle in Arizona
Read more about this year's graduates...
The past for years has seen a lot of different athletes come and go as they graduate. However, one player has in the class of 2019 has seen more action than any other athlete on the varsity level. Katie Rolle.
Rolle has played varsity volleyball since her freshman year and has been a consistent talent playing setter. Rolle's participation has changed her life and has leaner more than just to try to win games. "I've learned to love this sport and what it means to be a winner and loser aside from points on the board." While Rolle has her fair of share of ups and downs at Big Sky for volleyball, she also competes outside of high school on a travel team. "I love both teams I play for and what I have learned in each has made me a better player altogether."
Recently, Rolle competed in volleyball regionals representing the Evergreen division in Dallas. This team has come a long way to be at this high of a level of play. A path that has been strongly impacted by what Rolle has learned from the time spent on the court. "The most important thing I've learned has been to make the best of things even when it doesn't go that way you want. This effort can give peace of mind and allows me to be able to accept any outcome.
Off the court, Rolle works just as hard and stays locked in when in the classroom. "Volleyball takes up a lot of time and I end up missing quite a bit of school sometimes. It just makes me have to work that much harder and make sacrifices to stay on top of my studies." However, Rolle doesn't just keep herself busy but pushes herself in several rigorous courses through the IB Program. "You have to give a lot into it but, the life skills that I gain will forever help me effectively work with other people in the future." This constant grind of hard work has had several benefits for Rolle. Aside from allowing her to further her learning at the collegiate level, it has also strengthened many relationships for Rolle. "Since I miss school quite a bit for volleyball I have had to really get to know my teachers and classmates to stay ahead. I always just try to keep the future in mind."
Since Rolle has played at such a high talent in high school she will also be taking her talents to the collegiate level. Rolle will be representing Big Sky and continue to be an Eagle at Embry-Riddle Aeronautical University in Arizona majoring in mechanical engineering. "It was really the best situation for me because engineering is a field I want to pursue and I want volleyball to continue to be a part of my life. Plus they are the eagles." Rolle will spend the next four years as she did the past four, representing the Eagles well on and off the court.
Leave a Comment
About the Contributor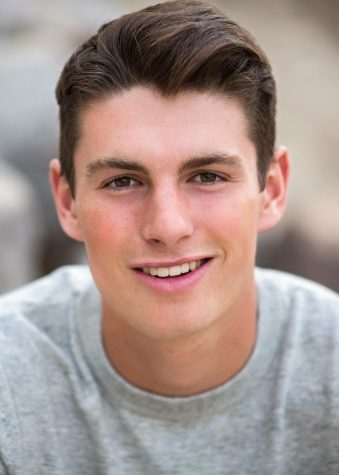 Andrew Gardanier, Sports Writer
Andrew is a Senior at Big Sky High school. He is the Sports editor for the Big Sky Sun Journal and is the "A" in BA Sports. Andrew was born in Mesa, Arizona...