Sandman's Top Ten Actors
Hang on for a minute...we're trying to find some more stories you might like.
1. Matthew McConaughey is an obvious choice because of his role versatility and depth as any character. We all know he is normally seen as a cryptic character like we see in the lincoln lawyer and mud. But I personally like his romantic comedy side that we see in Fools Gold and How to Lose a Guy in 10 Days. Sandman's recommendations:
1. How to Lose a Guy in 10 Days
2. Fool's Gold
3. Lincoln Lawyer
2. Mark Wahlberg with his role in action movies like Lone Survivor, Shooter, and The Fighter are great movies but it is Ted, The Other Guys, and Daddy's Home that puts him at number two.These comedy movies show his versatility and that is why he comes in at Sandman's number two spot.
Sandman's recommendations:
1. Ted
2. Lone Survivor
3. Shooter
3. Will Smith seems to find his way into every type of movie whether it is a rom-com like Hitch, a drama like 7 Pounds and Pursuit of Happiness or a crime and mystery movie like Men in Black and Bad Boys. His adaptable acting style puts him at number three of my list.
Sandman's recommendations:
1. Pursuit of Happiness
2. Bad Boys
3. Hitch
4. Tom Hanks is arguably best for drama roles such as Forrest Gump, Cast Away, and Captain Phillips but his comedy roles such as Big, and Turner and Hooch are equally well known.
Sandman's recommendations:
1. Forrest Gump
2. Captain Phillips
3. Turner and Hooch
5. Morgan Freeman has arguably the most recognizable voice in the United States with his narrations such as March of the Penguins. Morgan Freeman is well known for The Bucket List, Shawshank Redemption, and many more.
Sandman's recommendations:
1. Bucket List
2. Going in Style
3. Red
6. Tom Cruise made a name for himself with the movie Risky Business and Top Gun but is more well known for the eight Mission Impossible movies. He is also known for some drama such as Jerry Maguire and The Firm.
Sandman's recommendations:
1. Knight and Day
2. Jerry Maguire
3. American Made
7. Liam Neeson is a name everyone knows from the Taken movies. The go to actor in most Thrillers such as The Grey. Liam Neeson also has a few comedy cameos such as in Ted 2 and A Million Ways to Die in the West.
Sandman's recommendations:
1. Cold Pursuit
2. Taken
3. Non-Stop
8. Matt Damon seems to always be getting saved from Saving Private Ryan to The Martian. He displayed he can do drama with Good Will Hunting. He can do solo action with the Bourne series.
Sandman's recommendations:
1. Good Will Hunting
2. We Bought a Zoo
3. The Martian
9. Brad Pitt is known for his cryptic characters where nothing is what it seems. He is known for War movies such as Fury and Inglorious Bastards. He also does rom-coms such as Mr. & Mrs. Smith.
Sandman's recommendations:
1. Mr. & Mrs. Smith
2. Fight Club
3. Fury
10. Bill Murray is a very well known actor in comedy with classic comedy movies such as Ghostbusters and Caddyshack he is also the voice of Garfield.
Sandman's recommendations:
1. Caddyshack
2. Garfield
3. Groundhog Day
About the Writer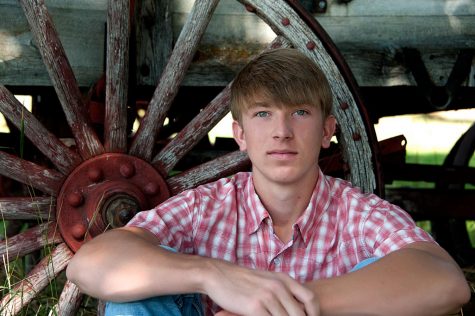 Dylan Sandry, Travel Journalist
Dylan is a Senior at Big Sky entering his second year of journalism. Dylan enjoys being a funny guy and traveling to new places.