Tough Loss Against Capital
Despite taking the L, Big Sky plays as a strong team
The Big Sky girls' basketball team played a difficult game against Helena Capital this last Wednesday (1/30). The players put their blood, sweat and tears into playing this competitive capital team. The final score was 39-65, with Capital taking the win. Though our varsity players may have lost, in no way shape or form did Big Sky go down without a fight.
For instance, Big Sky played a great second quarter. Sisters Mia and Corbyn Sandau made spontaneous plays. Mia was able to muscle her way into stealing the ball from Capital's grasp and make a strong pass to her sister, and started a scoring play for Big Sky.
Not only this but one of our newest players, Elly Thorpe, dove on the gym floor to aggressively fight for our ball.
Big Sky had good defense during the game, but the girls also made some impressive hoops.
In the third quarter with the score 16-35 and Capital in the lead. Mia Sandau swished three balls over our opponent's heads right after half time.
Despite Capital fouling Big Sky, our team took that to our advantage. Freshman Demi Smith showed up Capital by getting her head in the game and making both her free throws with ease.
Even though the score board did not show the score we were all hoping for, Big Sky girls varsity embodied what a team is supposed to be about. The girls played as a team rather than individual players. Watching the basketball team come together and make the best out of a situation is truly inspiring. Not only this, but Big Sky has games left and we are all excited to see what the inning game they have in store for us next.
About the Writer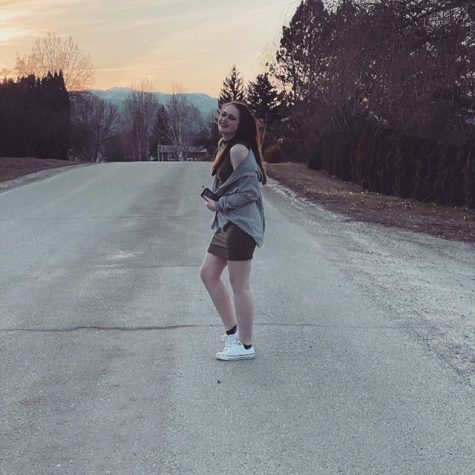 Aubree Rush, Staff Writer
Aubree is a junior at Big Sky and she is from Alaska. She has been playing  rugby for 6 years now. She is also working on becoming a paraprofessional...