Girls Basketball: Keeping up the Fight
Big Sky's Lady Eagles face a tough road in the second half of the season this year, as the relatively young team has had some difficulty reaching their full potential this season despite several standout individual performances.
In the big crosstown game on January 17, despite a valiant effort, the Eagles ultimately couldn't keep up with Sentinel's aggressive defense and relentless shooters, losing 27 to 47.
Demi Smith sunk the first basket of the night at 6:09 in the first quarter, and would continue to be a prominent player throughout the game.
Another player of interest is senior Mia Sandau, who reflected on her team's resilient performance. "It was a hard but fun game. We came out really strong in the first half but then fell short in the second. I'm excited to play them on their home court."
Sandau, like many other players, has a critical and competitive mindset when on the court. The Eagles will face off against Sentinel again on February 16, which is also the second to last game of the regular season. Expect strong performances from Sandau and fellow senior Tilynn McGreevey, as well as rookie standouts freshmen Avari Batt and Demi Smith.
Quarter 2 would start 10-12 with Sentinel's 2 point lead. This could be called the beginning of the end. Due to Big Sky's uphill battle against the 8th ranked Sentinel. The game continued shot for shot, but Sentinel gradually pulled ahead in the second half.
About the Writer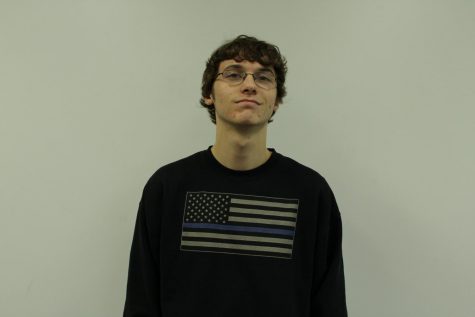 Branson Baker, Intro to Journalism
Big Sky High School student

18 year old

I like basketball