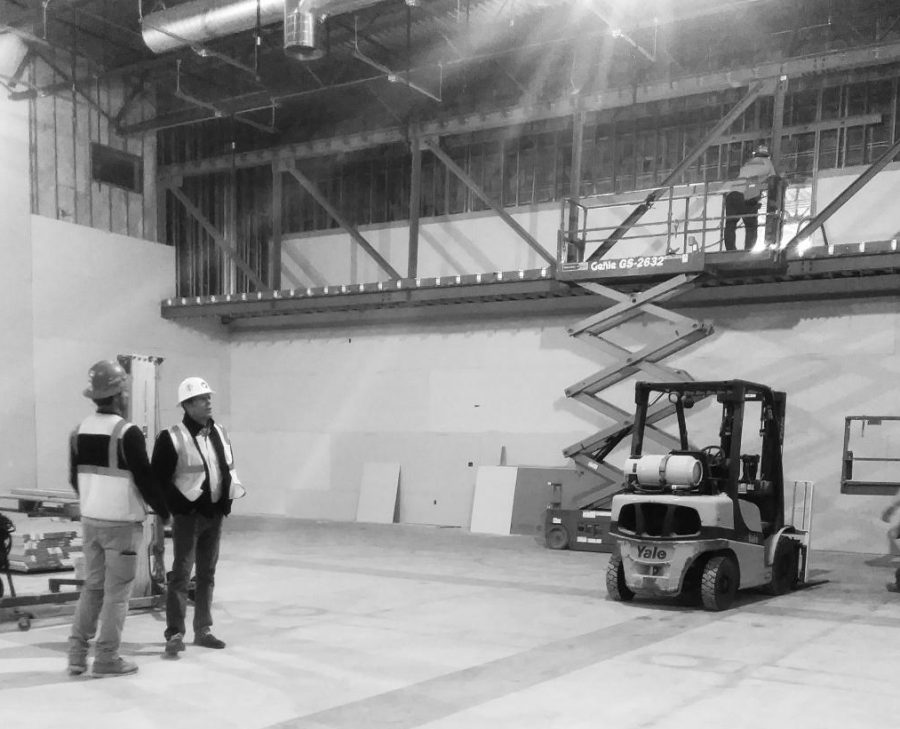 Construction Making Moves
October 25, 2019
Over the summer construction crews were hard at work at Big Sky, taking advantage of the absence of students. And although students can't exactly see everything that has been done, a ton of progress has been made.
Up to now staff and students haven't seen much impact on their regular day due to construction as it has been mostly contained by the walls of the construction zone. However that is expected to change some as this year progresses. Staff and students are likely to know this shift, especially come spring when crews plan to replace all of the skylights in the building, which will mean students will not be able to use main hall for the duration of that project.
Behind the walls of the construction zone, crews have gotten three new classrooms framed out. These classrooms will become a media lab for yearbook and all forms of journalism, a new drama room and scene shop, and the final classroom will become a flex lab, which is not dedicated to anything specific and can be used for whatever it needs to be used for.
The old drama room, which is currently Jackson Construction's onsite office, will become an industrial arts lab for classes such as robotics, applied engineering, tech design and more. One of the most exciting aspects of the new and improved Big Sky is the commons area. This area will have the cafeteria, coffee stand, and concessions. It is slowly nearing completion. The biggest undertaking still ahead of crews in finishing construction of the commons are the four skylights, which will be the last piece to enclose the area before winter.
Perhaps the biggest part of this construction project is the auditorium. Within the auditorium there will be an updated light booth as well as auditorium bleachers that will be pulled out to provide seating for productions. So, far the light booth is structurally in and the walls of the auditorium have been framed.
Some changes made this summer that students may have noticed include new lights throughout the building everywhere (except in the F-building) as well as a new bell and paging system. Currently the old clock system is still in place, to find out more check out the Sun Journal story. Also done this summer, all the ductwork was cleaned and was work done to the mechanical system, which run heat and fresh air intake.
Next summer, the construction will focus in on the F-building, which will impact driver's ed classes and extended school year, which will likely have to move elsewhere. Also when the 2020-2021 school year begins, students will see some adjustments to the front office and a more secure entrance where people will be have to be buzzed into the building.
According to the bond, all of this work will be completely finished by September 2020.