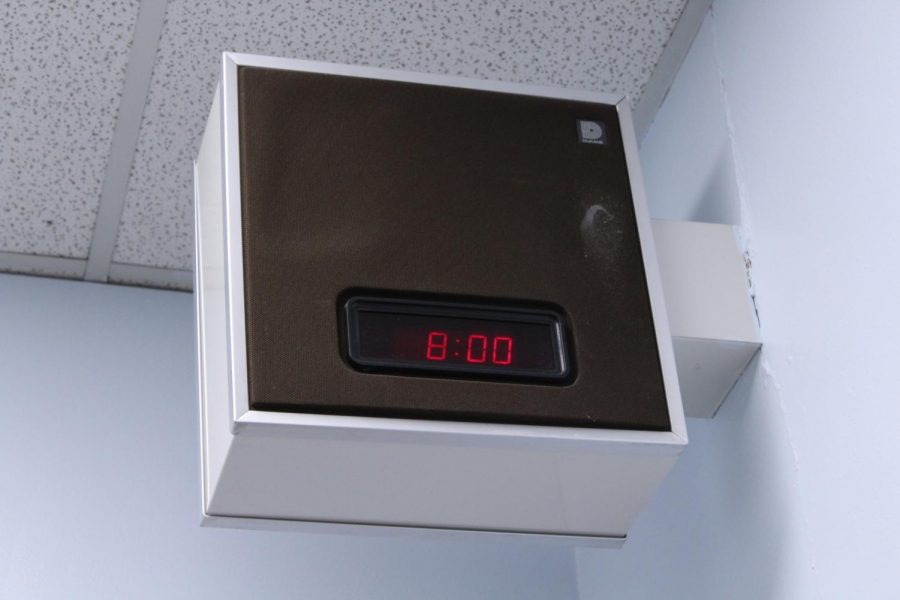 Off the Clocks
Big Sky's new bell system doesn't line up with the school clocks.
September 11, 2019
On the first day of school, students noticed that the bell and clocks were completely off. Many were confused that there was no bell at the beginning of the day. This was caused by the new and old system connection that Big Sky implemented earlier that week. Although it has some minor problems, the old system will be completely obsolete and only the new system will be operating. 
This school year will be completely different. Due to the construction going on around various sections of the school, some rooms will not have bells in the classroom. The F building with the 20's hall have no bells and instead are outside in the hallway. According to Jennifer Courtney, Big Sky's principal, the bell should be fully functional in the main hall by September 5th. 
Big Sky is getting a completely new upgrade for the clocks and bells this school year. Already, students have noticed the new bell sound. Instead of the sound coming from the clocks, it has a new setup. The system has many new features. The new bell sound was decided because it was the least irritating and deafening. It has many other alarm sounds. For example, there is a sound for a lockdown and weather warning, like tornadoes and much more. Another unique feature is that it allows the office to speak to a certain room without causing a distraction for everyone else. 
The school year will be full of exciting and new things for everyone and our new building. Let's demonstrate our Eagle patience and look forward to our new additions to the school.