Boys' Basketball faces off against #1 in state Hellgate team
Hang on for a minute...we're trying to find some more stories you might like.
Tonight Big Sky boys play Hellgate for their first crosstown game of the season. This is a must watch for any MCPS basketball fan. Hellgate, who is #1 in the state, will face off against the underdogs at Big Sky. There is a strong rivalry between the three Missoula AA high schools. Tuesday's game will have greater tension than usual because two of Hellgate's senior stars have been friends with several Big Sky seniors since first grade. This game will be the last time Hellgate's Bridger Deden and Dylan Holst play against Big Sky's Andrew Gardanier, Mckee Muralt, Dylan Sandry, and Brady Tabish.
Last Thursday's game against CMR was another loss for Big Sky boys. Throughout the game The Eagles played hard and kept the score difference close, always staying a couple points behind CMR. Big Sky lost 62 to 69, making their record 1-4. Hopefully they can bring the same energy to their next game against Hellgate.
Players to watch for: Junior Camdyn LaRance will be fun to watch as he is the leading scorer on the team. Hellgate will also need to watch out for senior Dan Morin beyond the arc and Junior Everett Fred, who has greatly improved this year as a post.
About the Writer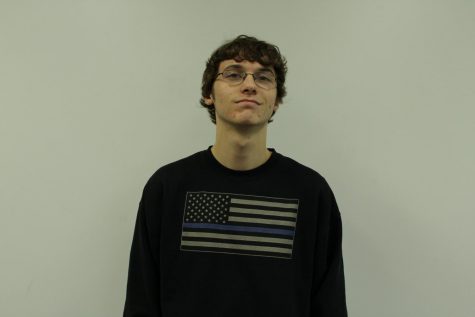 Branson Baker, Intro to Journalism
Big Sky High School student

18 year old

I like basketball