Jump, Hop, Skip
Hang on for a minute...we're trying to find some more stories you might like.
Kylee McCloney might be a Sun Journal staff member, but she also is a national jump roping champion, attending the University of Montana in the fall.
Eight national titles. One world competition. 13 years of practice. 27 team members working as one. Seven jump ropes in her bag at a time for daily practice. Now something like this may seem unrealistic but it is the life for 18 year old Kylee McCloney.
McCloney has been jump roping as a sport for 13 years now and it has given her many exciting and wonderful opportunities, "I have performed all around the country, and in many different events such as basketball for the Griz, and the Harlem Globetrotters, the Special Olympics. Jump rope has literally taken me all across the country," she says.
McCloney has won many awards and has gone to many major life changing events such as the Macy's Thanksgiving day parade in both Seattle, and in New York. All of this hard work did not only include McCloney, but also the 25 other members of her team.
McCloney practices for 7 plus hours a week. Her season starts in Mid September and goes until the world competition which is in late June. She explained to me that the closer her team gets to a national competition the more hours a week that they start practicing. This means many hours of hard work and a lot of very impressive skills such as how many jumps with a rope she can do in 30 seconds. "Well in 30 seconds my personal record is 172," says McCloney.
McCloney is very humble and down to earth about what she has accomplished. Her life revolves around jump rope.
She is even doing her senior project with something involving jump rope. She is collecting old jump rope t-shirts and jump ropes and sending them down to an orphanage in Guatemala so they have new toys to play with and they have more clothes. This helps out so many kids who are in need. She is not only helping the community of Missoula by showing the amazing impact of donating but she is also making an impact on the community of Guatemala.
Math teacher Mrs. Cornelius had many positive things to say about McCloney as a student "she she can be very competitive but in a good way. She is always striving to be and do her best. She has an amazing work ethic and when something is confusing to her, she is not afraid to ask a question or take time out of her day to come ask me a question outside of class."
McCloney always strives to do her absolute best and works very hard in school. "Kylee is very persistent when it comes to figuring out a problem that has been put in front of her. She stays positive most of the time and never gives up on trying to figure something out." says Cornelius.
Jump roping for 13 years, McCloney must have some sort of inspiration to keep her going during the hard practices and when trying to learn a new skill. "I do have a lot of people in my life that inspire me. I wouldn't say that it is one person in particular, but there are definitely multiple people on my team who all keep me going for different reasons and they each inspire me in a different way." she says.
McCloney has made an amazing impact on both Big Sky and our community, and also the community in Guatemala. She is going to go on to accomplish amazing things. McCloney is helpful, kind, caring, and an amazing student who always does her best with every challenge that is set forth in her path.
McCloney plans on attending the University of Montana.
About the Writer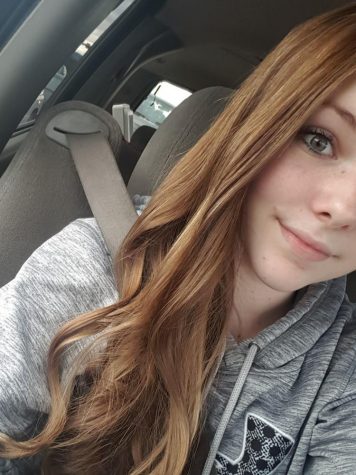 Marissa Lehnen, Intro to Journalism
I am a freshman at Big Sky High School. I like horses, dance and cheer.