March Madness is Upon Us
March 8, 2018
NCAA March Madness
To sports fans, it's arguably the most wonderful time of the year.
This year March Madness starts the 15th with the round of 64. From that day until April 2nd, the big dance will be in full swing, with 32 games commencing within the first two days.
The NCAA tournament has now been around for close to 80 years and grows in popularity with each passing year. Every year roughly 70 million brackets are filled out in hopes of achieving the perfect bracket (even with the odds of getting a flawless bracket at about one in 128 billion). So chances are pretty good you'll be shredding, burning or tearing up your bracket within a few days of the kickoff to the games.
But here are a few good tips to know in your search for the "holy grail" of the NCAAB. As we break down all the odds, conferences, stats, possible "cinderella's", contenders vs pretenders, and all the drama from the big dance. So, let's go dancing!
2017-18 Season
The first thing to realize about the 2017-18 season is that it has been absolutely wacky. No Division 1 school is coming into January without a blemish on their record. It's the first season since the 1948-49 season that there have been no undefeated teams entering January. So there will be no complete running of the table this year.
The strongest conference this year is shaping up to once again be the ACC. The Atlantic Coast Conference (ACC) has some very strong, mature teams this year. Teams like Virginia, Duke and Clemson are all rolling this time of year and will look to continue that in the bracket.
This year the the dark horse or underdog conference appears to be the Southeastern Conference (SEC). The SEC is notoriously dangerous in the NCAA for their unbeatable defenses. This year is no different.
Many times in bracket history the SEC is counted out by fans because they have to much defense and not enough offense. However it look like teams in this conference have solid ratios of offensive to defensive productivity. Look out for teams in this conference, especially Auburn, Florida, Tennessee and Alabama.
Along with these teams is Kentucky who currently have a record of 20-9. Even though their record is poor there is no reason to count them out of making a run in the bracket. They have had one of the hardest schedules this year and they are shaping up to just as well as last year if not better. Don't sleep on the Wildcats!
Contenders and Pretenders
The next thing to consider is who is legit this year and who are the posers in the top of the rankings. The biggest one to look at is the Gonzaga Bulldogs. The Zags are coming off a very impressive season last year with a near title win.
However, this year's Bulldogs are not that team. They are 27-4 and are ranked at #7 in the country. From a broad view of their record they look deserving of this ranking, but the fact of the matter is that they have only beaten one team really worth mentioning, Ohio State. The rest of their wins have been against very mediocre teams. Consensus is that Gonzaga is a pretender in the bracket this year.
Other highly sought teams that are pretenders not contenders this year is #11 Wichita State,  # 13 Ohio State and #19 Arizona. All three of these teams are so inconsistent that it'll be a longshot for any of them to make it through March. It's also worth mentioning that Arizona has dropped in ranking substantially lately. This is most likely attributed to the suspending of their coach and the recent investigation that were related to recruiting complications. So for this reason the U of A could potentially struggle if without key components to their team present. They are definitely a team to watch as more information surfaces.  
The legit or true contender teams this year seems to be mostly "the usual suspects." At the top of this list are Virginia, Purdue, Xavier, West Virginia, Duke and Kansas. The coaches of all these teams have plenty of experience and all teams, even with a large class of underclassman, appear to be able to play with lots of pressure.
A big part of all these teams is their Freshman and Sophomore players. Duke has four underclassman starters, one of which is Marvin Bagley III who has been one of the breakout stars of the NCAA this year. His clutch-ness and finesse along with his 21 points per game will help Duke to breeze through the first couple of round of the bracket.
Another one of these legit teams is Kansas. Over the past few years Kansas has been right up till the end of the bracket, but have always come up short. This year appears to be the one that they could take it all. They have a strong core of starters as well as enough depth to keep them in close games. The most dangerous quality of this team is that when they are rolling, they are near completely unbeatable. Which is lethal this time of year.
This team also has one of the best, if not the best, Guard-Center combo in Devonte' Graham and Udoka Azubuike. Graham has averaged a team high 18 points and Azubuike adds the team high 7 rebounds. Even those these two contribute a majority of the teams stats, the team as a whole shares the stat totals across the board.
Of all the teams that will be high seeded in the bracket, Kansas is the most promising to take the National Championship.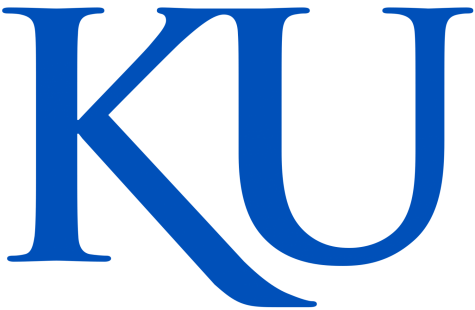 The Underdogs
Since this season has already had so many huge upsets, it is shaping up to be an interesting year for "cinderella" teams. In the Big Dance, the cinderellas are the teams that aren't ranked very high but still make a splash in the bracket. A few teams looking to do just that this year are Florida Gulf Coast, Nevada, Middle Tennessee and even Montana.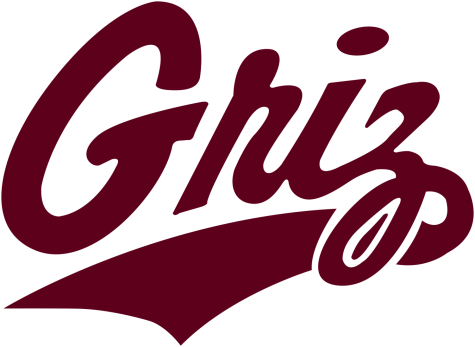 Of these three teams Montana is the only team that doesn't have as much March Madness experience. However, they have been on complete fire this year. They have torched almost everyone in the conference and have 
held with very strong schools in power divisions. So, this looks to be Montana's year to make a run. They could be a possible upset in the bracket depending on their seeding.
As for the other teams that are looking to cause some upsets such as FGCU, Nevada Middle Tennessee, they are looking to succeed in their history of rising to the challenge on large stages, as well as simply having very strong teams this year. All teams have a good ratio of leaders to role players which makes them very lethal in these one and done situations.
Other low-seeded possible upset teams to possibly watch for are Vermont, New Mexico State and Providence.
Another thing to look out for with these low-seeded teams is actually what their seeding may be. Teams ranked 12th have consistently upset 5th ranked teams over the past decade. This also occurs occasionally with 13th vs 4th seeded games, although not as often.
When filling out a bracket it's important to note that no #1 seeded team has been beaten in the first round. The same goes for #2 seeds who usually never falter either.
The honest truth for this year, though, is that seeding isn't all that important. With teams being so inconsistent and performance levels being so scattered, it may just come down to who can handle the pressure of the one and done bracket.
More information will come as the tournament begins.