SPARK! Program: Ensuring Arts for All Kids
Hang on for a minute...we're trying to find some more stories you might like.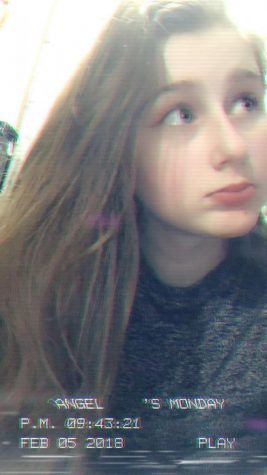 More stories from Angel Williams
Ninth grader Max Dobrowski went to Hawthorne Elementary School and says he wanted more art , "We had art class every three to four weeks.We didn't do much."
When Dobrowski was preparing to go to high school, he was hoping the art programs would be more detailed  than what he was used to. "I was hoping for the art programs to go more in depth then what we learned in our old school," Dobrowski shares. "And to enjoy media we could use for the rest of our lives."
Elementary schools don't have art programs like high school's have because they can't afford it. But art is as important for younger students as for teens. "Although some may regard art education as a luxury, simple creative activities are some of the building blocks of child development," according to pbs.com.
Fortunately, a few programs in Missoula are trying to address the problem.
SPARK!
            SPARK! Arts Ignite learning is a program for students that love arts such as music, drawing, dancing, and more.
            SPARK! Works in collaborations with artist, classroom teachers, University Staff, School Administration, and volunteers. It is a national partnership site for the Kennedy Center's Any Given Child Initiative. The organization also ensures access to the arts for all MCPS students.
            SPARK! Along with the Kennedy center  is partners with Dennis and Phyllis Washington Foundation, Missoula County Public School,Arts Missoula, and UM Arts: College of Visual and Performing Arts.
SPARK! Is for grade levels K-8 "SPARK! Art Teacher Dustin Hoon shares. "All elementary schools have the opportunity to engage with the SPARK! program as well as middle schools."
            SPARK! Is trying to make it so students at young ages can be able to experience something they might enjoy. It's website, sparkartslearning.org, shares the following "The mission of the Any Given Child initiative is to assist communities throughout the nation to strategically design, implement, and sustain arts education programs and resources that ensure access and equity for all students, grades K-8."
            The reason SPARK! doesn't go to high schools is usually because high schools have full art programs "SPARK! Typically is not at the high school level, However there are opportunities to interact with professional artists on a case to case basis." Hoon shares. "They don't push it at the high schools, the need is preserved as less because we have full programs".
ZACC
            Another program in Missoula is called Zacc (Zootown Arts Community Center) on the north side. Like SPARK!, they want children to be able to experience the fun in art. But unlike SPARK!, ZACC is for all ages. The adult classes are for 16+ and youth classes are for ages 15 and under.
ZACC has  DIY (do it yourself) studios which include Clay Hand-Building studios, Glass Fusing Studios, Paint Your Own Pottery, with small figures for children and kitchen supplies for older painters, and a print shop. ZACC has the only print shop in Missoula, with which it's possible to do  Silk-Screening, Relief printing, and Intaglio Printing.
ZACC will be holding a Last Best Printfest on April 13, 2018. The theme is Lost And Found portfolios are due April 8.
Big Sky Arts
            Thankfully, Big Sky has lots of opportunities of our own, including classes and cubs.
            After joining, high school students have come to love the arts program. "I love the art program, it goes more in depth and you get to express yourself more," Dobrowski shares 'you can paint a bigger picture.".